Boutique
LAW FIRM
BOLAYIR & DOĞANÇELİK,
provides high quality,
effective and efficient
strategic advisory and legal services.
ABOUT US

Bolayir Dogancelik Attorneys at Law, founded in 2016 in Ankara, provides legal services to national and international corporate clients in many aspects of the law. At our firm, our mission is to construct innovative solutions through meticulous and detailed studies, using our knowledge and experience of local and international law practices.

Our expertise areas include corporate law, mergers and acquisitions, labor law, contracts law, commercial litigation, real estate law, start up advisory, cyber law and bankruptcy and enforcement law.
PARTNERS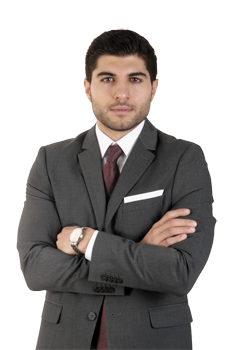 T. Gokmen BOLAYIR
T. Gokmen Bolayir has provided legal and strategic advisory to local and international corporate clients from sectors including automotive, healthcare, fast moving consumer goods, real estate and food on corporate law and mergers and acquisitions.

Prior to founding Bolayir Dogancelik Attorney Partnership, Mr. Bolayir was one of the legal representatives of a globally operating audit firm. Additionally, Mr. Bolayir sits on the boards of private sector firms as legal counsel.


Education

Bilkent University
Faculty of Law, 2011

University of Southern California
Gould School of Law
Anglo-Amerikan Legal System

Johns Hopkins University
Carey School of Business, MBA 2015

Memberships

• Ankara Bar
• Young Businessmen Association of Turkey
• Association of Young Entrepreneurs and Professionals
• International Bar Association
• Chaines des Rotisseurs

Business Network
Olcayto DOĞANÇELİK
Olcayto Dogancelik provides legal advisory and litigation practices in disputes related to commercial, labor, family and real estate law to many local and international clients.

Olcayto Dogancelik started his legal career in an internationally operating law firm and followingly, worked as a manager for a Dutch Company where his main area of expertise was in the fields of contracts law, commercial law and labor law.

Education

Baskent University
Faculty of Law, 2011

Hacettepe University
MBA, 2017

Memberships

• Ankara Bar

Business Network
CAREER

At Bolayir Dogancelik Attorneys at Law, we seek highly motivated lawyers and legal interns who are driven to build interesting and productive careers, open to personal development and suitable for team work.
We kindly ask you to submit your detailed curriculum vitae along with a cover letter to
info@bolayirdogancelik.com
Address : Çankaya Mah. Hüseyin Rahmi Sok. No:8/14 Cankaya, Ankara, Turkey
Phone: +90 (312) 441 41 81
Email: info@bolayirdogancelik.com